"After World War I, the creator of the New Look brought luxury back to wardrobes emptied by war.  And, quite incidentally, helped Paris regain its position as the fashion capital."
Dior released his 'New Look' in 1947.
These dresses featured a typical hourglass silhouette and often used metres of luxurious, elegant fabric.
 1948
"For his strikingly modeled silhouettes, he brought ack the supposedly long-forgotten lace-up corset.  And although–or perhaps precisely because–Dior simply ignored the prevalent style of angular suits with plain short skirts, he tougched like no other a nerve of the postwar period conditioned by material shortage. "
"Dior at first named his collection simply Ligne Corolle, the Corolla Line, though it went down in history as the New Look, a phrase coined by Carmel Snow, then the editor of the American magazine Harper's Bazaar. "
 La Belle Epoque
"But even if Dior turned fashion on its head with his hotly debated debut, his provocative luxury was not revolutionary, Dior created an aesthetic reminiscent of the carefree attitude of the belle epoque.  The New Look, with a silhouette that seemed impractical for everyday use, took its wearers (and to a degree their emancipation) back into the past.  Coco Chanel, poster girl for the modern woman of the twentieth century and decided opponent of everything uncomfortable, mocked her contemporary's fashions:  'These heavy, stiff dresses that don't even fit into a sitcase–ridiculous!  Dior doesn't dress women, he upholsters them.' "
"Dior, however, appeared unimpressed: 'Europe has had enough of falling bombs, now it wants to set off fireworks.'  His aim was to 'make elegant women more beautiful and beautiful women more elegant.'  Seeing himself as a fighter against mediocrity and the loss of high principles,' Dior thought little of austere pragmatism.  It was his simple duty 'not to give way, to set an example, to be creative in spite of everything.'  Success proved him right.  As early as 1947, Dior had more than a thousand dressmakers working for him, and in 1949 his label accounted for 75 percent of French fashion exports, which represented no less than 5 percent of all French exports.  He created twenty-two collections in ten hyears and changed the sihousette of his clothes each season.
1947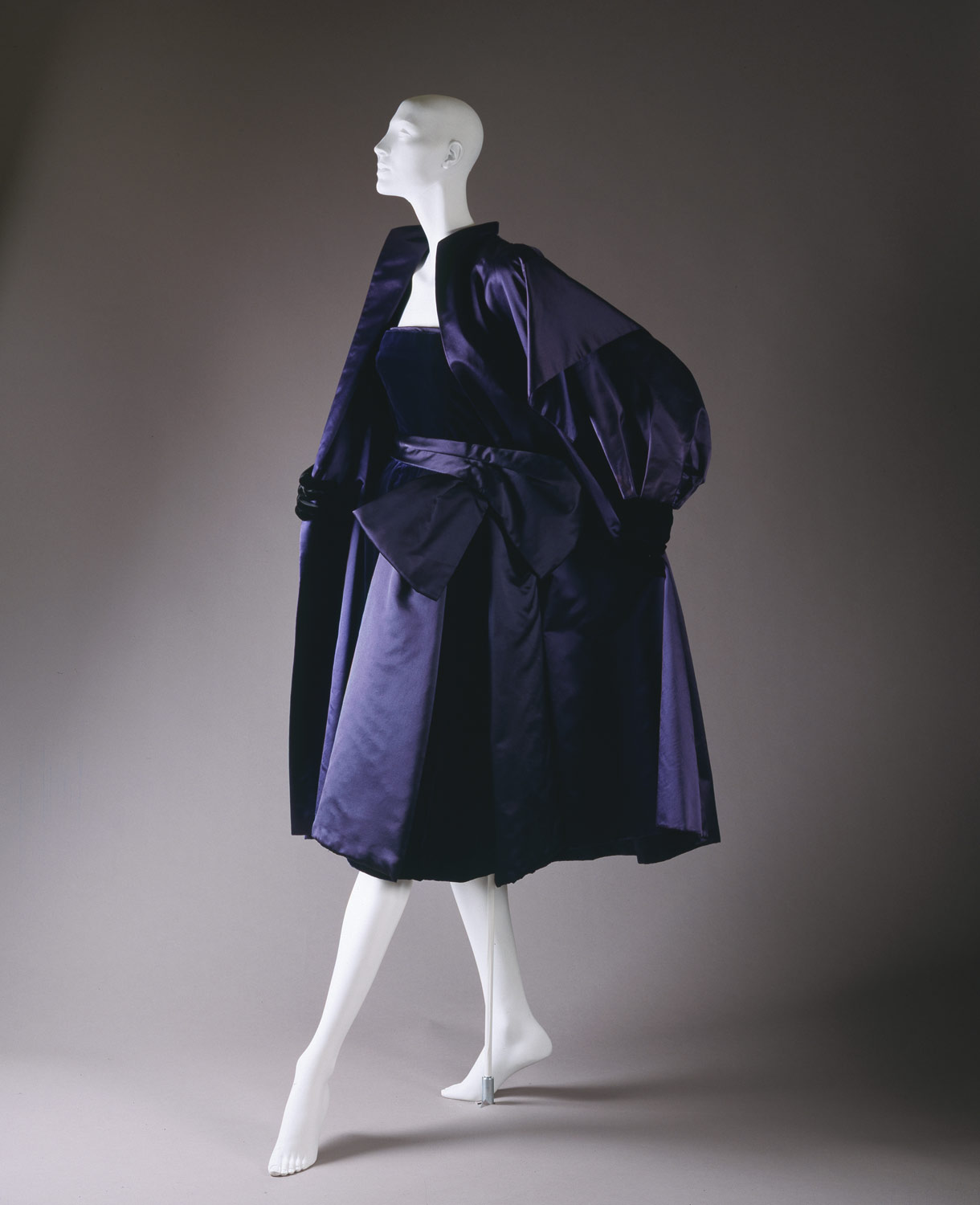 New Look 1947
Metropolitan Museum of Art
(the New Look was followed in quick succession by the Tulip ad Lily of the Valley lines, and the A-, H-, and Y-line.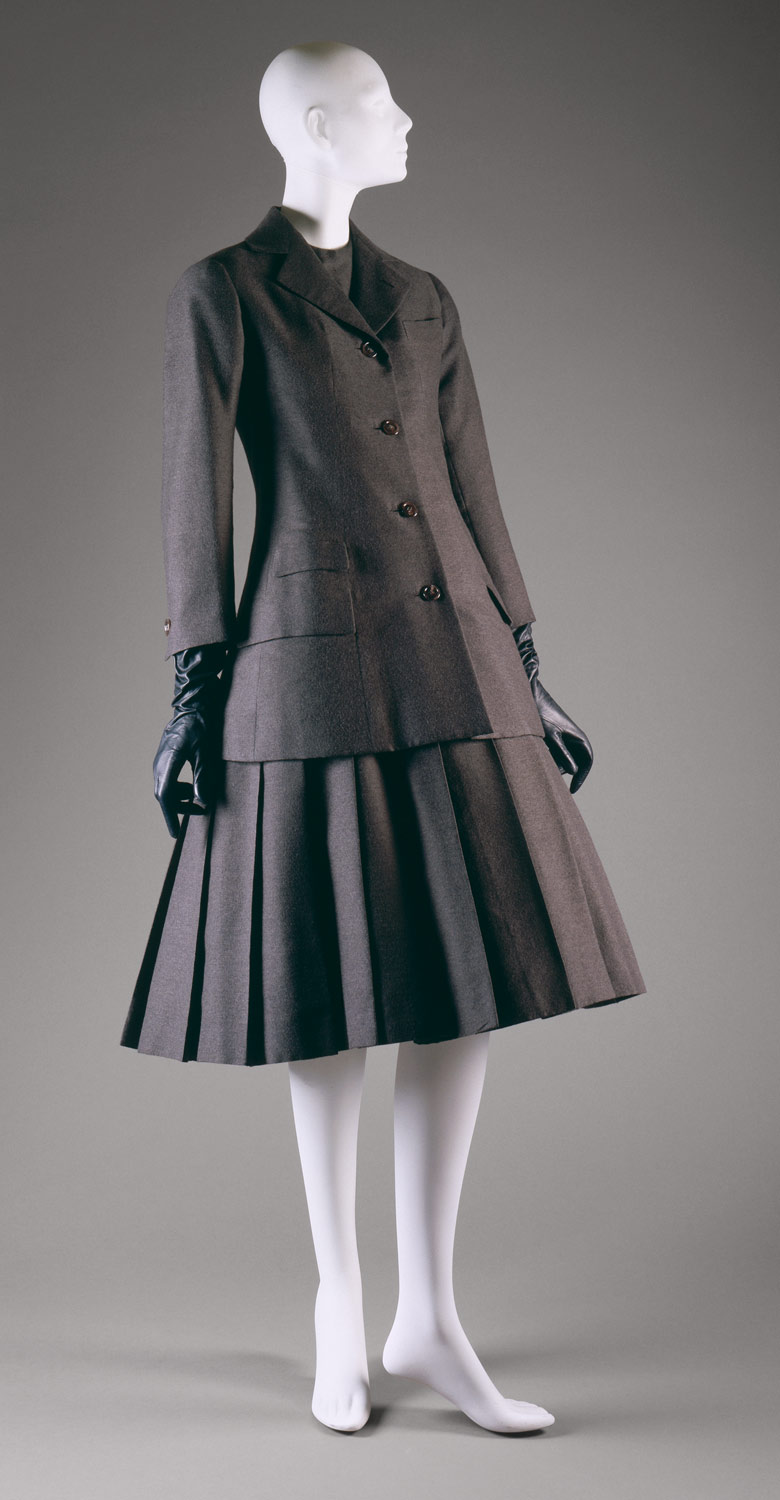 A-Line
Metropolitan Museum of Art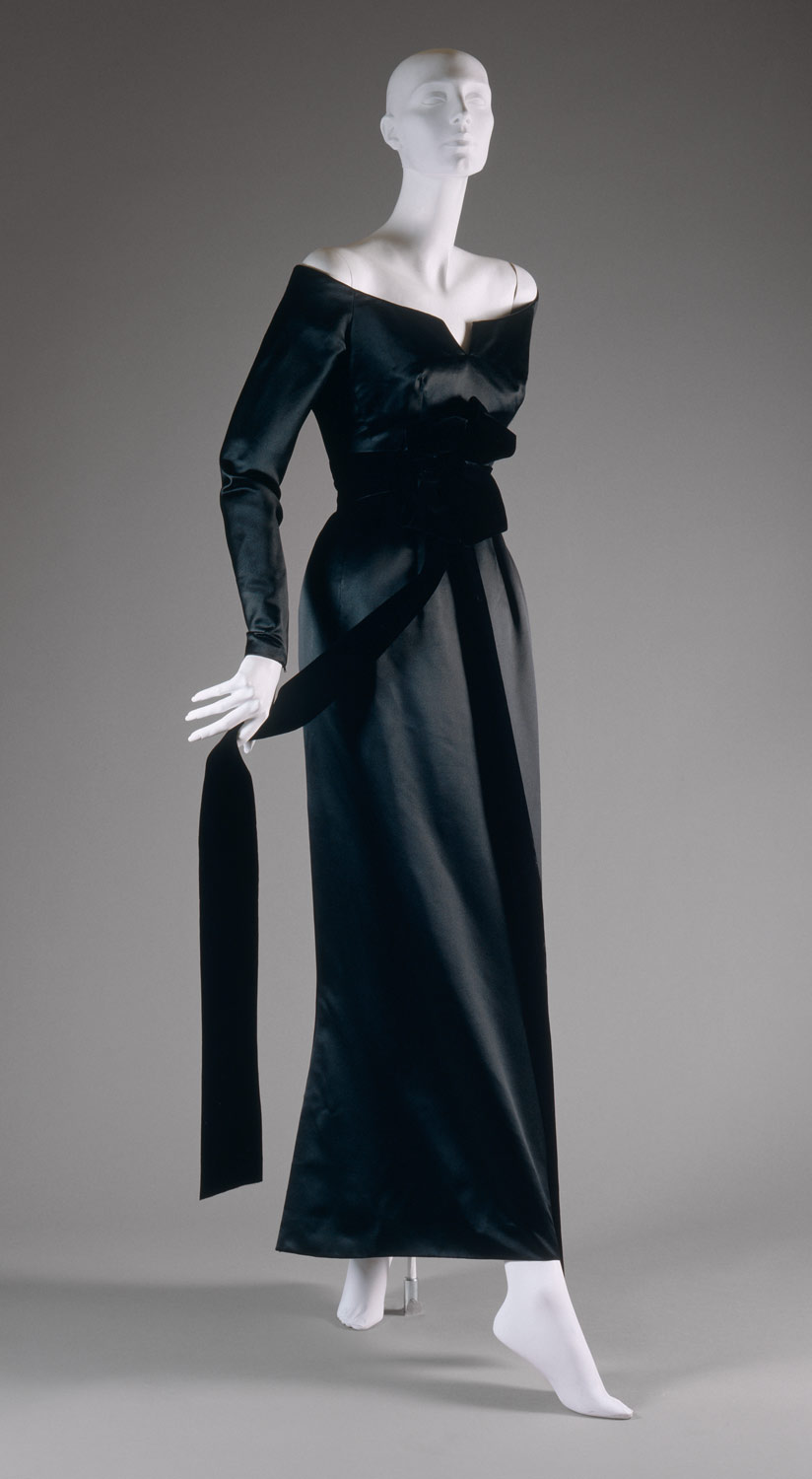 Y-Line
Metropolitan Museum of Art