Gabrielle "Coco" Chanel
"She came from nowhere and died an icon.  The designes of this influential couturier permanently changed the look of the modern woman.
"Throughout her life she was always called 'Mademoiselle,' but in reality she was the grande dame of fashion.  Gabrielle Chanel, known as Coco, invented the 'litle black dress,' quilted handbags. the tweed suit, and not at least, the legendary logo consisting of an interlocking double-C.  Her unpretentiously luxurious designs perfectly suited the female form, and her collections the spirit of a new generation.
A Chanel Tweed Suit
"Born in 1883 in impoverished circumstances, she grew up in the orphanage of a convent and rose in record time from a modest textile shopgirl and occasional chanteuse to a couture legend.  With her numerous lovers, Chanel, who never married, had not only procured the starting capital for her later fashion empire, but above all learned through observation everything she needed for success in business: vision, discipline, strategic skill, and perservance.  She was the embodiment of the modern career woman long before they populated the metropolises of the world  And since she was her own favorite model, she actually designed for women who did not as yet exist."
"With Chanel, women's liberation was consistently turned upside down: in 1910 she set herself up as a miliner in a lover's bachelor apartment, where she radically reworked ready-made hats of the belle epoque.  Three years later she opened a fashion salon in Deauville, another in Biarritz in 1915, and finally, in 1919, one on  the Rue Cambon in Paris, still the headquarters of the house of Chanel.

 Jersey suit from 1950s
"For Chanel, elegance meant nothing without comfort and simplicity.  She therefore creted her fashions against prevailing trends, making suits with large, unladylike patch pockets whose loose fit was matched only by the material used:  soft cotton jersey, previusly used only in the manufacture of men's underwear.   She shortened the hems of skirts to a sensational length  just below the knee, abandoned frills and flounces, and made costume jewlery fashionable."
 From movie Coc Before Chanel
"No corset was needed for her sailor blouses, lightweight sweaters ladies' pants, and youthful drop-waist tunic dresses.  …
 Metropolitan Museum
Day ensemble, ca. 1927
Gabrielle "Coco" Chanel (French, 1883–1971)
Silk, wool, metal
Purchase, The New-York Historical Society by Exchange Fund, 1984 (1984.28a-c)
[This ensemble represents the "little black dress," one of Chanel's most popular and enduring contributions to women's fashion. In all of its layered details, a simple material, wool jersey, becomes elegant through superior tailoring technique. Couture details such as seam binding, carefully arranged pleats, the finely finished hem of the skirt, and hand-sewn belt make this ensemble an example of Chanel's characteristic poverty de luxe, an expensive interpretation of a simple design made of modest materials. Chanel appropriated tailoring details from riding habits, men's wear, and service uniforms in her quest to reduce and refine women's clothing to its simplest and most elegant.]
http://www.metmuseum.org/toah/works-of-art/1984.28a-c
 Metropolitan Museum of Art
Day dress, ca. 1924
Gabrielle "Coco" Chanel (French, 1883–1971)
Wool
Irene Lewisohn Bequest, 1975 (1975.7)
[Particularly known for her innovative sportswear designs, Chanel used knits, such as jersey or knit tweed, to great advantage. Here, in this early example, she has created a dress that is both unmistakably stylish and completely practical with elements of construction that serve both decorative and functional purposes. A dress made of supple knitted fabric like this would not require much seaming to achieve a comfortable fit, but here the seams also flatter, emphasizing the slim verticality of the design. Even the braided self-fabric trim serves as button loops at the center front and sleeve cuffs. While the overall design is elegant, Chanel has also created a dress that slips over the head like the comfortable sweaters she first sold in Deauville.']  http://www.metmuseum.org/toah/works-of-art/1975.7
"As the attractive archetype of the modern woman, her approach to presenting her style to a society eager for change was highly personal.  Chanel was not simply about fashion.  Chanel was about a new way of life.
Audrey Hepburn
"Like most of the haute couture houses, Chanel closed her doors during World War II.  In 1954, at the age of seventypone, out of boredom and blind rage, she finally dared to make her comeback.  With his new look, Christain Dior had revived an image of women that Coco Chanel thought she had banished decades earlier.  Her weapons in the rekindled battle were tweed suits, quilted bags, and the famous 'little balck dress'–all bestsellers, which her successor Karl Lagerfeld consistently reinterprets.  Up to the present day, Chanel's philosophy has not lost even the lightest bit of its modernity."
Timeline
1883 – Born in Samur, France, on August 19 as Gabrielle Nonheur Chanel
1910 –  Opens a milliner's studio in Paris
1911 – Opens her first fashion house in Paris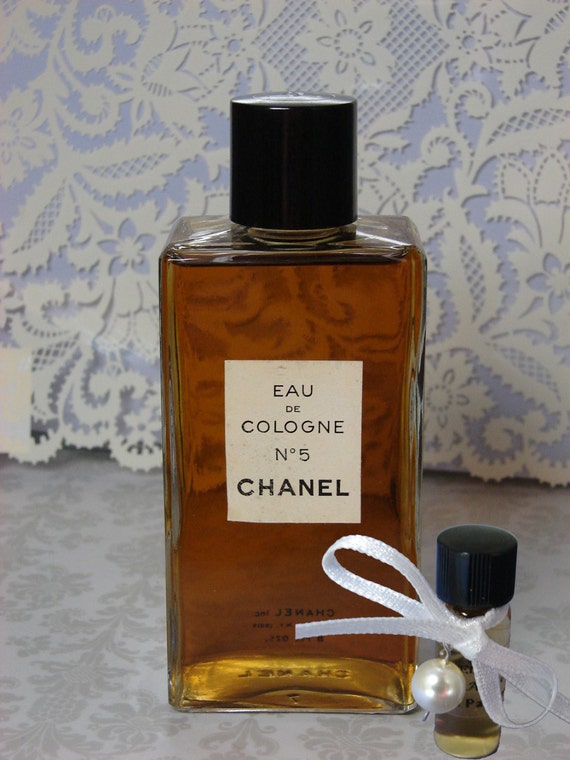 1921 – Launch of the perfume Chanel No. 5
1926 – Creation of the 'little black dress'
1939 – Closes her fashion house
1954 – Re-opens business and makes a comeback with the tweed suit
1971 –  Dies in Paris on January 10
Simone Werle. p. 21.
Publisher: Prestel (April 24, 2010)