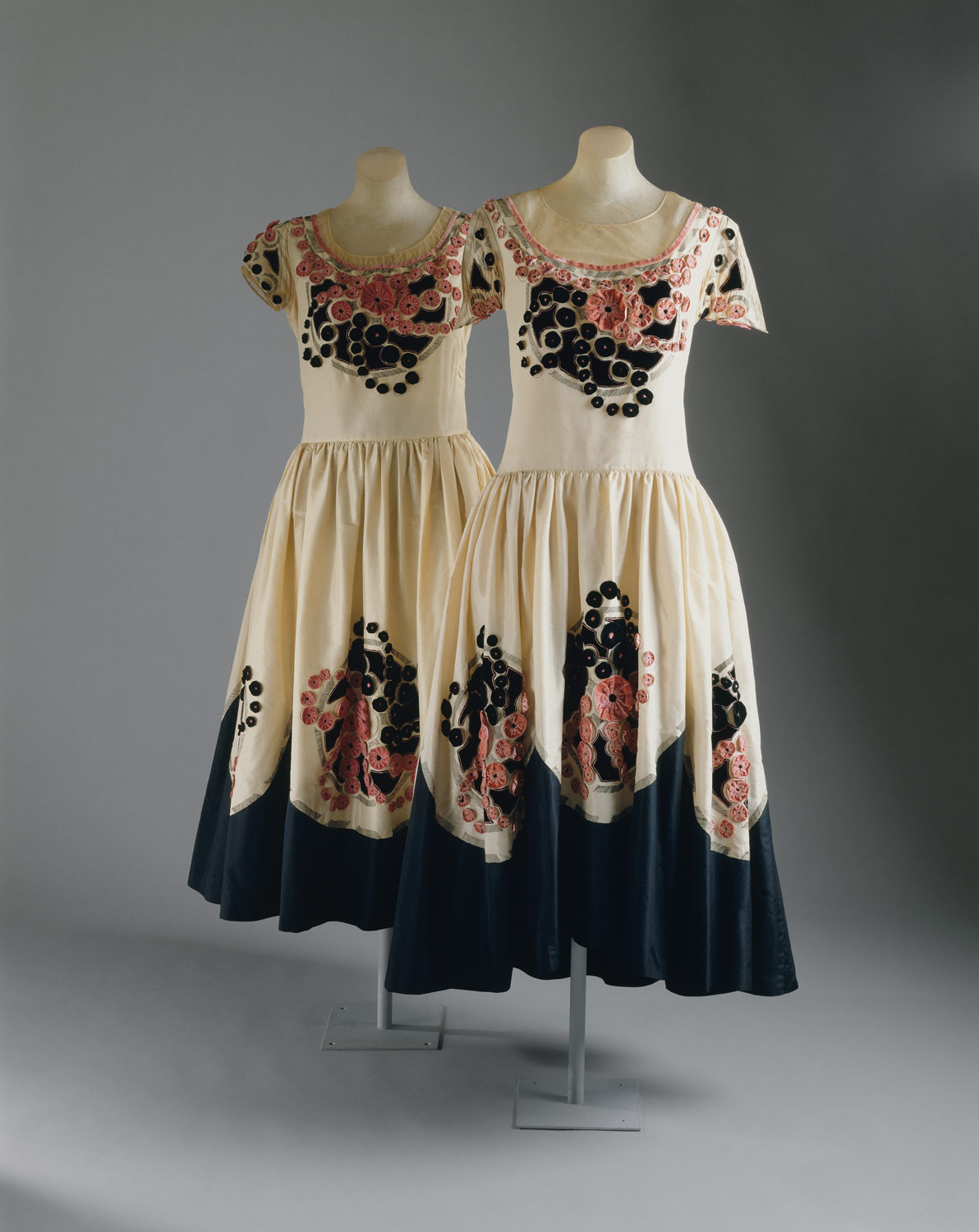 Robe de style, 1924–25
Jeanne Lanvin (French, 1867–1946)
Ivory and black silk taffeta trimmed with pink and black silk velvet rosettes
Gift of Mrs. W. R. Grace, 1956 (C.I.56.49.1)
High art as well as haute couture have often been erroneously associated with the sovereign disposition. But haute couture has also been conditioned on the relationship between couture ideas and the will of the client. A client seeking a demure profile might ask for a particular décolletage treatment, while another might demand an alternative. A designer would allow variation only in modules, but a couture garment often becomes a synergy of client and couturier.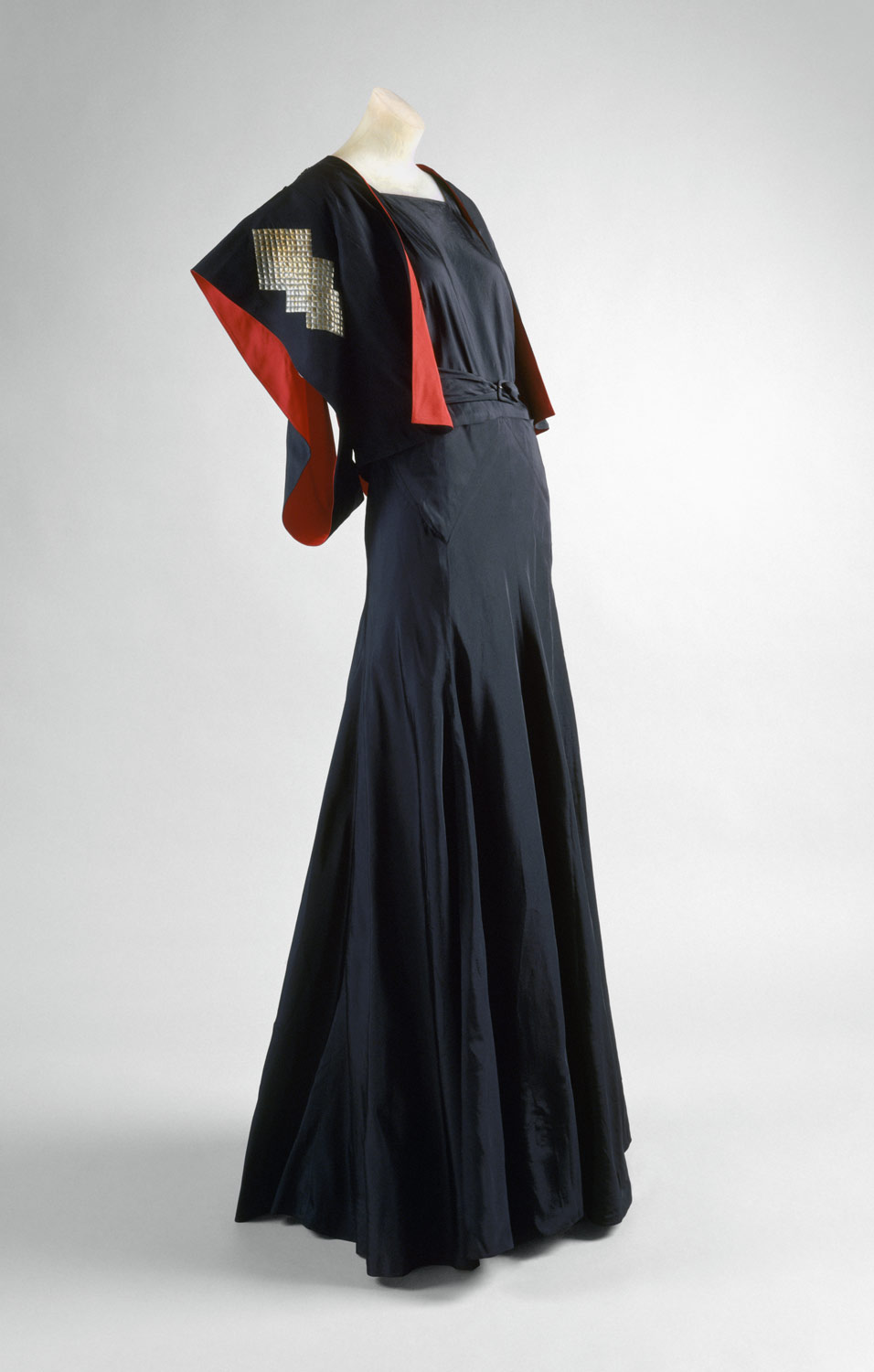 Evening ensemble, ca. 1934
Jeanne Lanvin (French, 1867–1946)
Black silk taffeta with metal plaques
Gift of Miriam W. Coletti, 1993 (1993.423.1a,b)
Lanvin's evening bolero resembles the tubular construction of the kimono and its sleeves. However, Lanvin modifies her simulation by radically cropping the kimono's parts. The three-diamond shape (the diamonds are superimposed on one another) composed of metal plaques is an allusion to the mon, a Japanese clan insignia.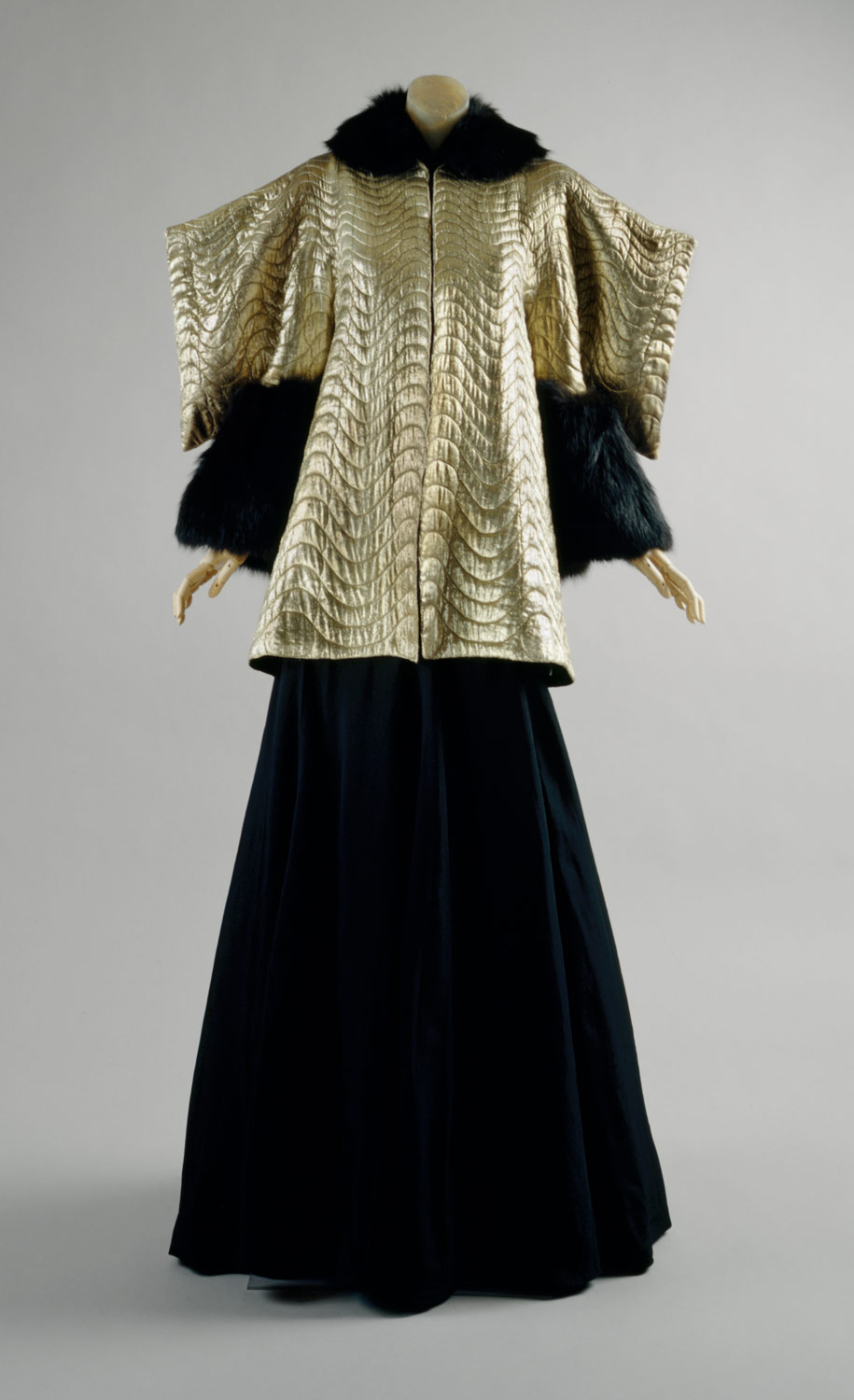 Evening jacket, 1936–37
Jeanne Lanvin (French, 1867–1946)
Silver lamé with black fox trim
Gift of Mrs. Leon L. Roos, 1966 (C.I.66.58.1)
By the 1930s, the sleek silhouette of the cheongsam had come to represent a moderne Orientalism. But the fantasy of Genghis Khan and his Mongol warriors and the feudal extravagance of the Qing court under Cixi, the last dowager empress, provided opportunities for more dramatic manifestations of a Chinese style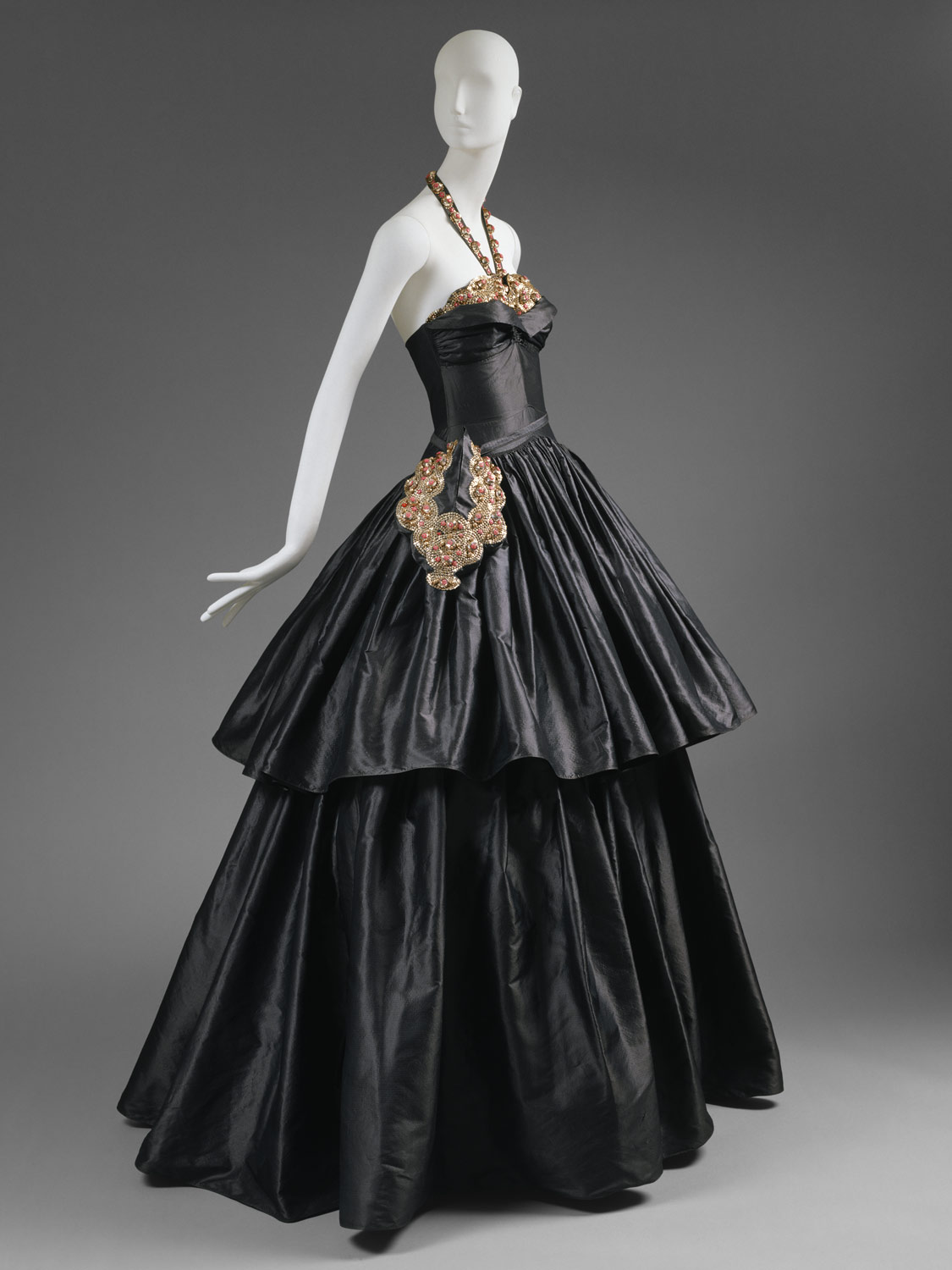 Evening dress, 1939
Jeanne Lanvin (French, 1867–1946)
Steel-gray silk taffeta embroidered with metallic sequins and pink beads
Gift of Mrs. Harrison Williams, Lady Mendl, and Mrs. Ector Munn, 1946 (C.I.46.4.18a,b)
This "Cyclone" evening dress by Jeanne Lanvin was worn by her daughter, the comtesse Jeanne de Polignac. According to Bettina Ballard, she was a "soft beauty" who belonged more to the intimacy of the private salon than to public places of entertainment. Lanvin's spectacular creation was featured in the Museum's exhibition Blithe Spirit: The Windsor Set (2002), and had not been shown in New York since its debut in 1940.