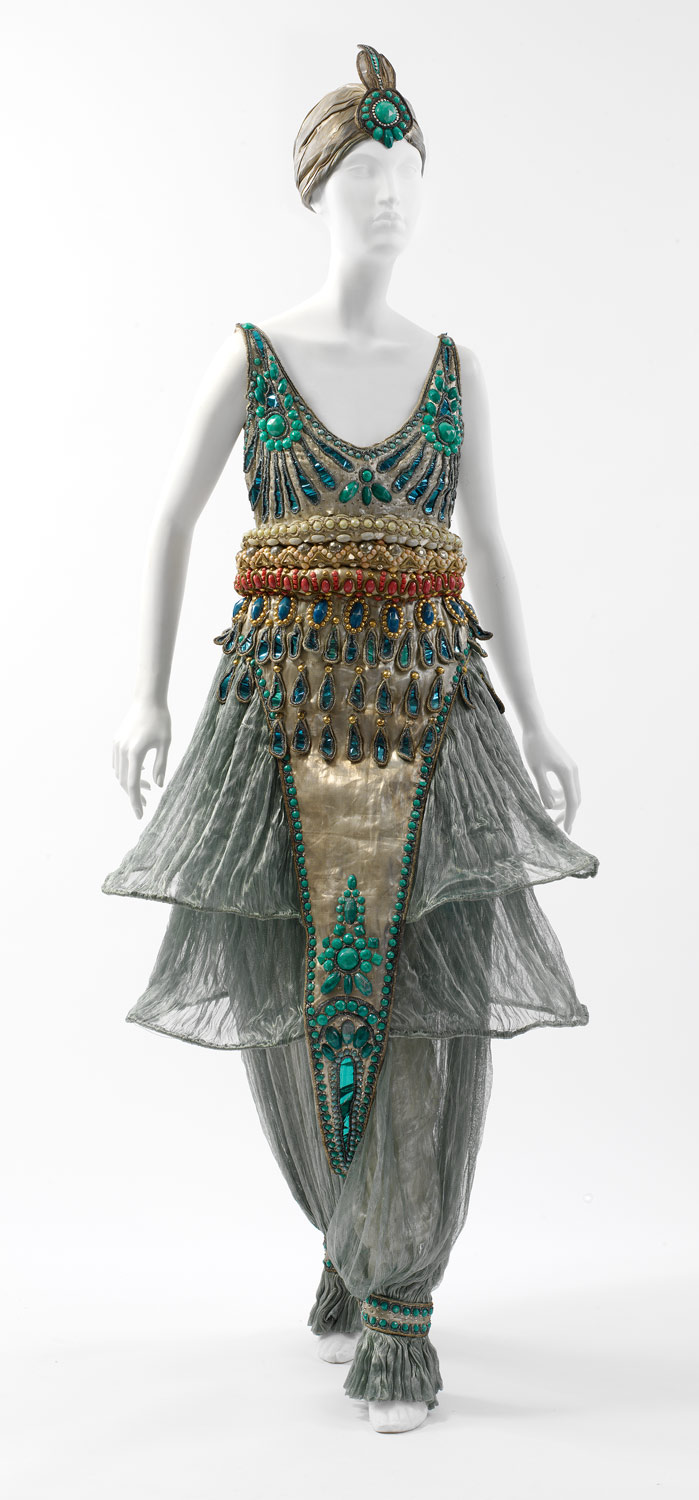 "Poiret's most daring designs included pants for women, which till then were only considered acceptable, if at all, for bicycling.  His culotte skirts and harem pantaloons led to riots in the streets, sometimes even resulting in the arrest of their wearers." 50 Fashion Designers You Should Know, p. 17.
"Above all, Poiret's designs were inspired by art and culture.  When he presented his harem fashions, the stories of Scheherezade had just been translated into French.  The Ballets Russes, visiting Paris in 1909, prompted is turbans, coats with kimono sleeves, richly decorated tunics, and flat slippers."  50 Fashion Designers You Should Know, p. 17.
Leon Basket was the costume designer for the 1909 Scheherezade.  The flavor of Basket's costumes can be seen in Poiret's work.
[Downton Abbey's Lady Sybil in Poiret-style Harem Pants]
There is no doubt that Poiret's influence is evident in the costumes of the 21st Century Downton Abbey.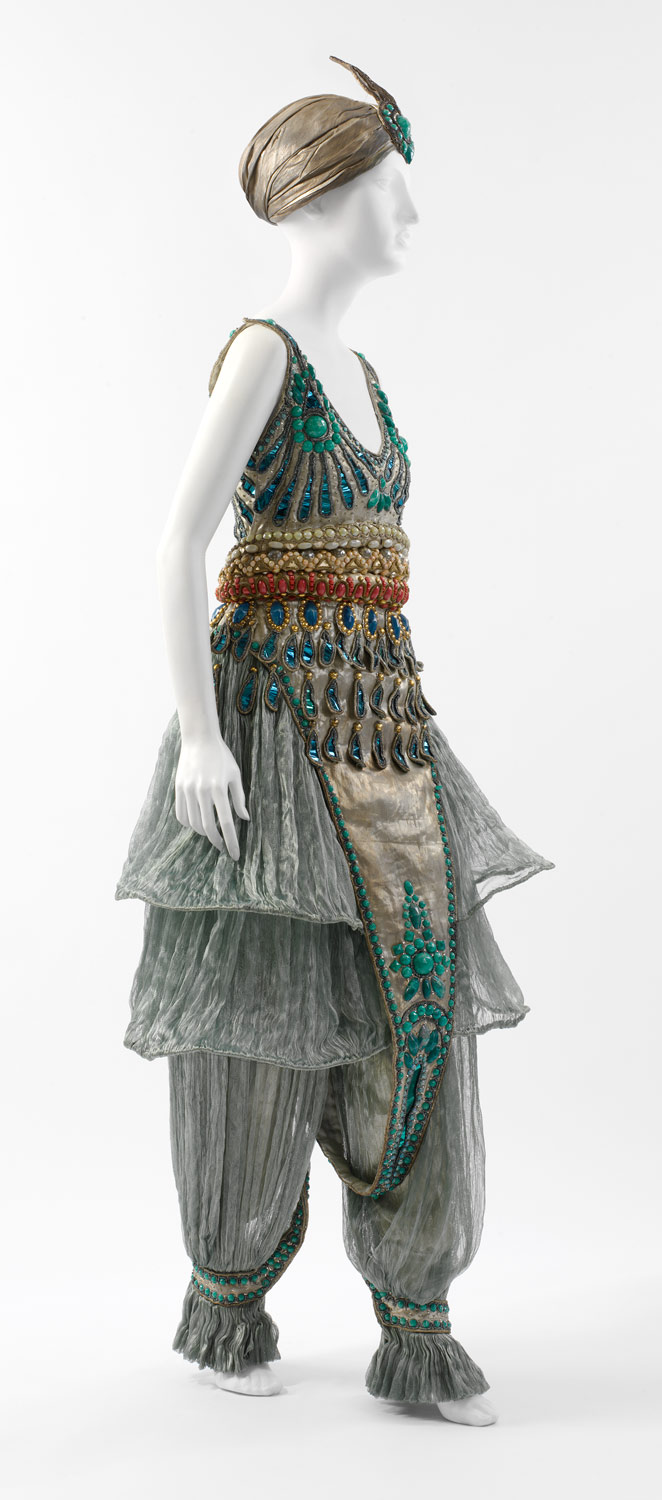 Paul Poiret's influence resurface long before then, however.
 In 1963, Diana Vreeland became Editor in Chief of Vogue
By the time that Vreeland became Editor of Vogue, the jet plane had made international travel more reasonable, and America's fashion taste expanded globally.  In 1963, Elizabeth Taylor starred in Cleopatra.
In 1965, Sophia Loren starred in Lady L, which recounts the exotic adventures of the lady's life.  In the above photograph, Loren is wearing a Turkish costume.  In July 1965, Loren was featured on the cover of Vogue.
In 1966, Sophia Loren starred in the Middle Eastern Arabesque.
There was widespread interest in Orientalism, travel, and the exotic; and Diana Vreeland wholeheartedly embraced those concepts.
In search of inspiration, Vreeland traveled extensively.  Once more, Scheherezde became fashion inspiration Photographs for the  1965 Scheherezade issue were shot in India.
Photographs for the December 1966 Issue of Vogue were shot in Turkey
Vogue has continued featuring exotic places and fashion looks.
It is interesting that while Paul Poiret went "out of style" in his lifetime and died a pauper, his influence on fashion since his time is monumental.  In that regard, I agree with Wikipedia's assessment:  "Paul Poiret (20 April 1879, Paris, France – 30 April 1944, Paris) was a leading French fashion designer during the first two decades of the 20th century. His contributions to his field have been likened to Picasso's legacy in 20th-century art.[1][2]"